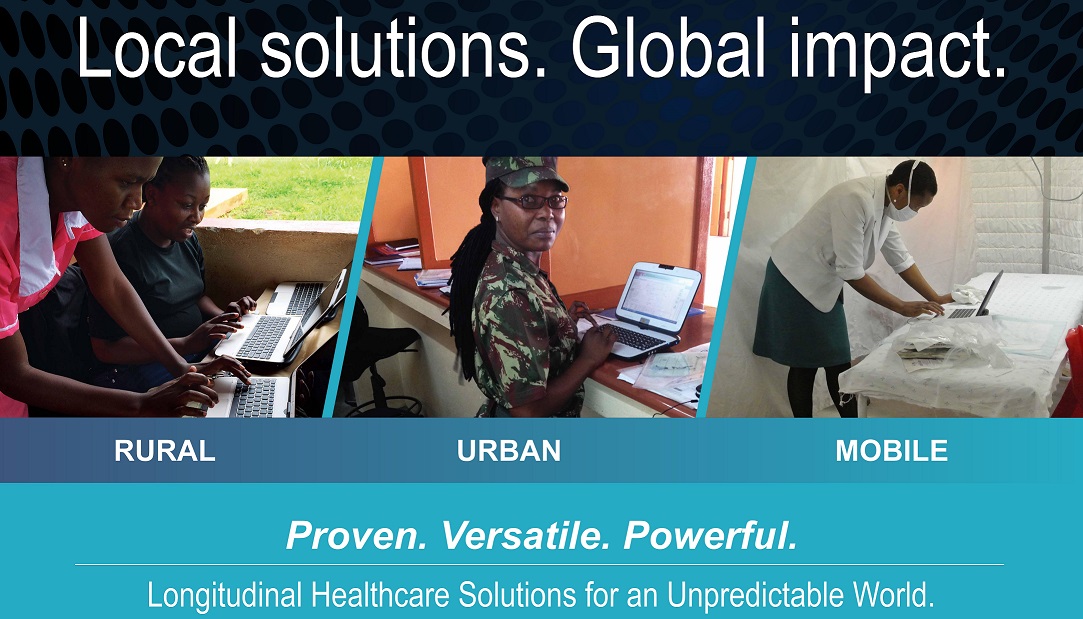 Easily used by clinicians with minimal computer skills, Vista systems empower local medical professions with tools to treat and track numerous conditions including HIV/AIDS, malaria, cervical cancer, general medicine and more.
Vista EMP (Electronic Medial Pathways) guides clinicians through data collection steps for health conditions, resulting in data that can be used for diagnosis, telemedicine consult or care follow-up.  The power of the clinicians to improve health is dramatically increased with the data and insight provided by EMP.
The Vista EMP, combined with in-the-field training of a dedicated local workforce, is an invaluable resource in the fight against a variety of diseases, while simultaneously providing access to much-needed health education and counseling.
Health professionals and organizations in developing countries often face a unique set of obstacles: Challenging infrastructure, inadequate resources for record-keeping, inconsistent care guidance, and limited data sharing.
Vista software and solutions are proven to give clinicians the power to manage patient information, leverage care guidelines and use data for patient and public health management.
Vista systems leverage new affordable access and cloud capabilities to share and aggregate data for decision making.  With Vista's help, clients across Africa, the Caribbean, and South Amerca have been able to access solar capabilities, TV White Space and other innovative infrastructure solutions to fully implement a robust health information environment.